{{ timeAgo('2023-01-22 16:51:37 -0600') }}
football
Edit
Rebels continue to bolster secondary, add Walton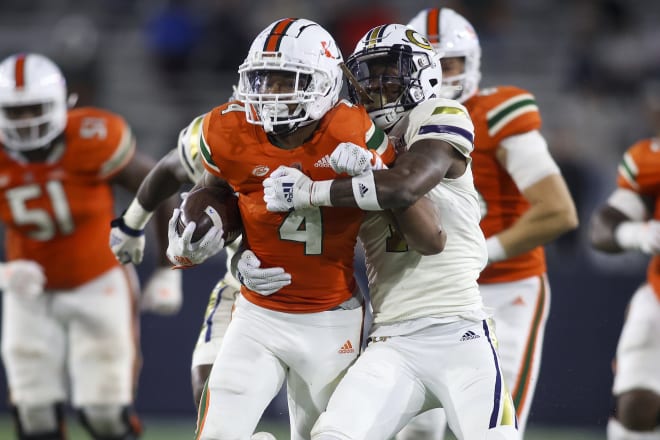 Ole Miss continues to hope to retain cornerback Davison Igbinosun, but the Rebels won't be caught-flat footed.
Knowing Igbinosun could leave for Texas A&M, Miami or elsewhere, Ole Miss Sunday landed a commitment from former Georgia Tech cornerback Zamari Walton, who entered the NCAA Transfer Portal earlier in the week.
Walton was a four-year starter at cornerback for the Yellow Jackets from 2019 through the 2022 season, racking up 2,384 career snaps at that position, including a few games in 2018 as a true freshman. He played under three different head coaches at Georgia Tech during his tenure after signing with Paul Johnson in his final signing class of 2018.
In 2022, he had one interception and 36 tackles with a career-high PFF Grade of 74.5 for the season.
Walton has a Covid year to use and has graduated from Georgia Tech.
Walton, a 6-foot-3, 185-pounder from Melbourne, Fla., is very much on NFL radars and could have elected to declare for the NFL Draft this spring. He elected to return for a final season of college football and attempt to improve his stock.
"A savvy cover corner, Zamari Walton has length and speed for days," Pro Football Network wrote prior to the 2022 season. "He's truly a lockdown cornerback when presented the opportunity and rarely allows a big play. At 6-3, Walton knows how to use his frame to bait quarterbacks while he can make up ground in coverage simply with his length that some smaller DBs cannot."
Ole Miss added a commitment from North Texas transfer portal defensive back Dashawn Gaddie Jr. on Friday.
In addition to waiting on a decision from Igbinosun, the Rebels are waiting -- but pessimistic -- regarding Tysheem Johnson. Former Rebel Miles Battle transferred to Utah. Another former defensive back, Kyndrich Breedlove, transferred to Colorado.
Igbinosun told RebelGrove.com Sunday he was home in New Jersey and had not made a decision regarding transferring or remaining at Ole Miss. Classes for the spring semester at Ole Miss begin Monday.