Rebels returning to full strength on hardwood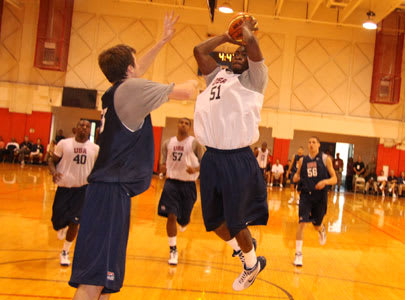 Ole Miss' incoming basketball class, while star-studded, is a relatively small one.
Four-star forward Reginald Buckner, a Memphis product whose star blossomed following his signing with the Rebels, is set to begin his college career. Former Indiana guard Nick Williams, who chose Ole Miss over Alabama and others once he decided to transfer out of Bloomington, Ind., and closer to his Mobile, Ala., home, is learning his way around his new digs.
However, the excitement over Ole Miss' "recruiting class" is bubbling over these days, in large part because the "newcomers" are proven Southeastern Conference talents.
Ole Miss lost guards Chris Warren and Trevor Gaskins and guard/forward Eniel Polynice to knee injuries long before the Rebels played a single SEC game last season. Another guard, Zach Graham, played all season with a partially torn patella tendon and had surgery days after the Rebels were eliminated by Kentucky in the first round of the SEC tournament in Tampa, Fla.
Ole Miss coach Andy Kennedy said Monday that Gaskins has been cleared to resume all basketball activities, while Polynice and Warren are 7-10 days from receiving similar clearance. Graham will continue his rehabilitation until early fall, Kennedy said, though he's not expected to miss any of the 2009-2010 season.
"I'm looking forward to getting all our new kids acclimated as well as looking forward to getting all our injured kids back well," Kennedy said. "I'm looking forward to the upcoming year.
"They've been working diligently. I've been really pleased with their approach. We had four knee injuries to four guys who were all integral parts of our team. As a result, them having to sit out the year _ three of them _ it really changed their focus. Now, not only do they have the natural maturation of becoming upperclassmen but I think now they're really understanding the sense of urgency with which you need to approach the season. Because you never really know what's around the next corner."
Ole Miss was 16-15 last season, including a 7-9 mark in league play. Two key contributors from last season's team, forward Malcolm White and guard David Huertas, have left the program, with White transferring to LSU and Huertas beginning a professional career in his native Puerto Rico. That will likely result in a large role for Buckner and expanded roles for rising sophomores Terrance Henry and Murphy Holloway as well as rising senior forward DeAundre Cranston.
"There's always anxious anticipation in the fall when your new guys are integrated with the returners and you're excited to see what they can bring to the table," Kennedy said. "With us, we have that anticipation along with bringing back guys that we know can play. When you talk about Chris and E.P. and Trevor, all three of those guys have garnered all-league consideration, and as a result, we're really excited to get them back and healthy and integrate them with the team that was forced to grow up quickly."
WHITE READY FOR INTERNATIONAL COMPETITION: Ole Miss guard Terrico White will celebrate the Fourth of July wearing the nation's colors and competing against other countries.
White recently made the USA Men's U19 World Championship Team, a group that will open play Thursday in Auckland, New Zealand.
"It means a lot to me to make this team," said White, a 6-foot-5 guard from Memphis, Tenn., who earned SEC Freshman of the Year honors last season. "I'm very honored to be able to play for the U.S. There are so many good players here, and I think this experience is going to make me a better player and a better person."
Kennedy said Monday that White's international experience should be "very helpful to his continued growth both on and off the court. It's a great opportunity to represent our country."
The team, coached by Pittsburgh coach Jamie Dixon, opens play Thursday again Iran. The Americans will play France Friday and Egypt Saturday. The second round begins July 6. The gold medal game is July 12 in Auckland.