{{ timeAgo('2023-01-25 07:23:40 -0600') }}
football
Edit
The Mailbag, pres. by Whitney McNutt/Tommy Morgan Inc Realtors: Edition 215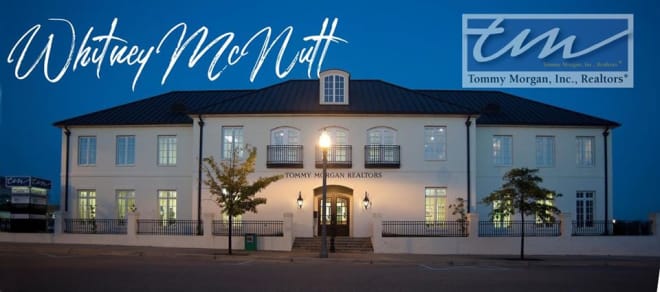 It's time for The Mailbag, presented by Whitney McNutt of Tommy Morgan Inc. Realtors: Edition 215.
I asked for your questions. You delivered. So here we go…
From North Tampa Rebel: Do you think Chris Beard is hirable at OM?
Cedric Golden wrote a paragraph in a column in the Austin American-Statesman when Beard was fired at Texas. It read:
While the legal process is still playing out, the optics were always going to be the optics, and they were horrible. Whether Beard gets charged or not is of little consequence because he was involved in behavior that just isn't what we need to see from someone commissioned to lead young men.
That's the decision Keith Carter would have to make. Is Beard's behavior that which can be overlooked. Beard is a great coach, a phenomenal recruiter. He took Texas Tech to the national title game. Someone will hire him. It's a not-so-simple matter of whether Carter and Ole Miss could stomach it.
I could understand hiring Beard. The only way he'd ever come to Ole Miss is as damaged goods. I could also understand the decision that it was simply too much to absorb.
From chattreb: You have been on the Jaden Rashada story early on and astutely pointed out that his camp had their hand out for the highest bidder and there were suitors ready, or said that they would oblige him. Now there are plenty of bad actors in this story on both sides, and I find many of the national media's comments both comical and late to the party. Now I truly hope that we see a happy ending to this saga for Jaden Rashada, but do you see this case as possibly being the Curt Flood Vs MLB in reverse and hopefully bring a little sanity to the chaos that we see now?
I certainly think that's possible. His is a warning for everyone on all sides. Credit to him, however; he negotiated a deal and when Florida reneged, he called them on it. While I don't think a high school quarterback is worth $13 million, I really have no issue with the transparent manner in which he handled his recruiting. When he tweeted "Let's talk business," during his visit to Arkansas, he announced to everyone involved what his recruiting was going to be about. Shame on Florida for letting it get here.
From BigDogSaint23: Based on your knowledge of the landscape, what dollar amount is needed in basketball NIL to be routinely competitive in the SEC in men's basketball?
From Lanekiffinsvisor: Care to speak on the Jerrell Powe situation?Obviously myself and most all of the board love the guy and you guys seem to have a good relationship from what I've saw on the pod. If you don't want to give the topic time completely understand, but was curious if you had any info/updates.
Like everyone who ever covered him, I really like Jerrell. He's such a fun guy, a sweetheart of a person. That said, I don't know enough about what actually happened to comment with any degree of certainty, so I'll bow out and hope for the best for him.
From Lanekiffinsvisor: So I'm at a bit of a crossroads of life, nothing major but life decisions have to be made and for the first time it feels like these decisions highly impact my future. I finally graduate college in a few months, and thankfully I have quite a few options. I'm a returning student so I'm a bit older with a bit of experience. Some involve staying near north Ms closevto home which isn't really what I'd prefer but makes a lot of economic sense.Some involve going to larger markets like New Orleans, Atlanta, Charleston. Which make little economic sense, but could have high long term value and would certainly be an experience to live in a major area while I'm still young.Finally, I've got offer(s) that would allow me to make a smaller move Memphis area, Florence Al, Huntsville AL. These kind of hit the sweet spot as the economic side makes more sense and it gets me into a bigger area than I'm currently in.With that, what should I value most on making decisions about my future at this time?Financial stability, "experience", high upside and so on. Thoughts overall on that
First, congratulations.
You're young. Don't make decisions based on geography right now. You can always move back closer to home. Take the job that makes the most sense for starting your career. If you're good at what you do and you like it, other opportunities will come. I assume you're single and without children right now, so while you want "financial stability," it shouldn't be your top priority right now.
Go live. Have some experiences. Get out of your comfort zone. I had some opportunities when I was young and passed on them. My wife, who is a Birmingham native, wanted to stay in the South. She'll tell you today that was a mistake. It all worked out, sure, but sometimes we talk about how fun it might have been to go someplace completely new (Milwaukee, Kansas City, Columbia, S.C. all were bandied about back in the day). Make no mistake; that stubborn insistence on staying in the South stifled my career. Period. End of story.
Learn from that mistake. Charleston might be fun. If it's not and you hate it, leave. Same for New Orleans. Wherever. You don't have kids in school or something. Huntsville is booming. There are reasons for that.
So go expand your horizons and follow your gut/heart.
From Ignatius9: Where do you think Aaron Rodgers may play next year? The Jets and Dolphins would be immediate SB contenders. Washington would be much improved as well. Houston should trade Tunsil for more draft picks. Have you heard any rumblings about that actually happening from the football people you know?
I really have been so tied up with recruiting that I haven't had time to talk to people about NFL stuff. On one hand, I'll believe Rodgers leaving Green Bay when I see it. On the other, man, the Jets make a ton of sense.
And yes, Houston should move Tunsil now while he's at peak value.
We'll do some deep digging into NFL sources here soon.
From RebYell: The next portal opening, from May to first game in the Fall: what's your over / under on all transfers in and out of OM? I'm going with 17.
Oh, God. Seventeen!
I'll pray for the under.
From jjglo23: I know spring ball isn't what it used to be but is there a little more importance now with the 3 competing at QB? Will a spring game actually have some substance this year instead of a made for TV event? Also what was the main culture problem with the team toward the end of the season?
Here's the thing: If you're Jaxson Dart or Spencer Sanders and you feel like the writing is on the wall after the spring and you want to play, you've got to bolt. Simple as that. The spring game will the the least important practice of the spring. By then, even if Kiffin is playing coy and saying it's too close to call, everyone will know.
From Jasper AL Rebel: Yesterday I watched Joe Burrow dismantle the Bills. Do you believe that we are in the process of watching a young man who will eventually be a top ten all time quarterback? He's so good. He's confident. If he has good luck with injuries, I think he's on his way.
Yes, as I've been saying for a while -- and I actually think I'm going to get this one right -- Burrow is the next Tom Brady. He's got "it" in spades. He just wins.
From REBNUT: If Kermit is gone after this season, what kind of coach should they hire? Would it be a successful coach at a mid-level school or a young go getter assistant ready to move up?
They have to hire someone who can excite fans. Is that Dusty May at FAU? Is it Pat Kelcey at College of Charleston? Is it Beard? Do you go after a Steve Forbes at Wake Forest? I don't know the answer. Chase wrote a story earlier this week that said the money is there if that's the route Ole Miss goes. Bottom line: Someone who can bring energy and excitement to the program is the route to take. I think there needs to be some name value if that eventuality comes about as well.
From robert90: Interested to know your journalistic thoughts on Dana White hitting a woman. Why do you think he seems to have been given a pass? Is he that powerful of a business person? ESPN has not come out and made any real strong comment against him. Joe Rogan has not said anything about him and the situation. ESPN and Rogan love to give their thoughts and opinions on everything. But they both seem to be steering clear of Dana White. Thoughts? Thank you in advance.
I kind of think White was trying to create buzz for his remarkably stupid slap league thing and once everyone kind of figured that out, the story died. That said, I'm so not into UFC and all of that that I'm the wrong person to ask. That doesn't interest me at all so I pay no attention to the coverage of it.
From DgreenReb: What's the hardest thing about your job? What is something you wish you could change in your field?
The hardest part of my job, I think, is the current trend towards a lack of real interaction between us and the people we cover. It's not about access. It's about an inability, for the most part, to actually tell stories. It's very difficult to build relationships. And now, with all of the blogs and the fan sites (meaning sites run by fans), the people we cover have a difficult time differentiating between media outlets. Therefore, everything is so guarded and locked down. I think it's a mistake on the part of the schools and the programs, but no one is asking me.
As for what I'd like to change about my field, neither of us have the time to answer or listen to the answer that truly responds to that question. My field is an absolute cesspool right now. It's irreparable.
From DeuceMccluster22: Since 2018, Ole Miss track… after this past wknd… has had a total of 12 different guys run Under 4 minutes for a mile. Not so much a question but a suggestion but a story or a podcast interview ( NOT with Connie price smith) really needs to be done bc this feat is ridiculous. And with basketball being a non factor, it'd be some solid content during a downtime before baseball. Ryan Van Hoy was the mastermind behind all this but he left this summer and his replacement Adam Smith has continued the success. Can we get a story or pod interview w Adam about training and recruiting these guys?
I was today years old when I learned that or heard all but one of those names.
I'll try.
And I suspect basketball coverage is about to eat up a lot of my time, by the way.
From AustinEpting: What's the best marinade for chicken tacos?
I'm not a big marinade person, but for chicken tacos, I'd probably mix some lime juice, jalapeños, salt, pepper, cumin and some oil to make a salad dressing of sorts and marinate the chicken in that for a bit. .
From wamfom: Can I get the ability to merge duplicate threads?
Every time we've hired an outside moderator, it's created more problems than we had before. But I'd listen, I suppose.
From elisdad: I'll preface this by saying that it's not meant to be a personally negative or derogatory question. I just sometimes wonder where your personal self criticism comes from? I, for one, am here at this site and follow both you and Chase for Ole Miss information and absolutely love the creativity and ingenuity you've shown by branching out into other areas of media. You're an excellent writer, host and extremely well sourced and respected journalist. I'd encourage you to not be afraid to publicly take pride in those things and accept the fact that you're REALLY good at what you do. When you're in a business or a service or even a ministry that caters to the public it's so easy to focus on the minority voices that complain and take them personally. Be proud of what you've done. And, more importantly, of who you are. You're obviously a great Dad and husband, and a good human. We're glad to have you.
A complete answer to this question would be really lengthy and would likely require a therapist weighing in. I'll just say that no matter how hard I may try, I have a very difficult time being kind to myself. The things I catch myself saying to myself, I'd never, ever, not in a million years, say to people I despise.
While I appreciate your very kind words, I simply disagree with your assessment. I consume a fairly decent amount of media, mostly sports media, and there's nothing "excellent" about my work. It's OK. It's fine.
You are right about letting a minority of voices have an impact on what you do and how you do, and I've most certainly done that. I let a few of them all but ruin the holidays and that's on me. The odds are overwhelming they're just trolling and/or very unhappy people, and yet I let them get under my skin. Both Tyler Siskey and Jeffrey Wright say I should engage them at their level and just bomb them, but I disagree. Instead, I've chosen to basically ignore and just do my job and leave it at that.
I've done much better in that regard in the past month and backed way off my involvement on the message board for the sake of peace. It's been calming, so I'll give myself that.
It would be hypocritical, however, for me to be "proud" of my accomplishments. I've done fine. It worked out. I think I've finally struck a life/work balance many never do, but my career didn't get close to where I dreamed it would go or where it was headed some 20 years ago. I stayed in Mobile way too long and I got burned.
I'm over it. I've forgiven myself the professional mistake. I don't sit around regretting decisions. But I'm not one to rewrite the history, either.
Again, thank you for the kind words. I truly appreciate them.
From olemiss902: What is the Vegas over under for ole miss wins going to be set at for next year? 7.5? Based on what you know now would you go over or under?
I'll be really interested to see where that number comes in. It's somewhere between 6.5 and 7.5, I suspect. If I were Vegas, I'd likely set it right at 7.
If it's 7.5, as you suggest (and I wouldn't argue with that at all), I'd go under. I have concerns about line play on both sides of the ball. I believe wide receiver play remains a question mark as of today. The linebacker unit, at least as of now, remains thin. It feels like a completely remade defensive secondary.
Throw in a new defensive coordinator and, likely, a new defensive scheme and that side of the ball could have some early chaos and transition. Now, throw in the possibility of a new quarterback and some of the craziness that would accompany that decision. Then, throw in a brutal schedule. Ole Miss travels to Alabama, Georgia, Auburn and Mississippi State. LSU is going to be very good. Texas A&M could be. Vanderbilt and Arkansas are likely wins at home, but neither are gimmes. And while I believe Ole Miss will win at Tulane, I'm not prepared to break out the Sharpie just yet.
So at 7.5, I'm hammer the under.
From Kylethehoss: What was your best drink as a bartender?
I worked in a bar that was attached to a very popular Mexican restaurant, so it was a ton of margaritas. Other than that, the regular bar crowd was very Monroe, if you will. Lots of Jack and Coke, gin and tonics, an occasional flaming Dr. Pepper, Pina colada, etc. We weren't doing many Manhattans or Old Fashioneds. The restaurant business is wild, but those were two of the most fun years of my life, when I look back on it.
From Tdualm: Any news about Chimdy Onoh, 4⭐️ OL from Maryland, visiting this weekend?
Well, he visited Penn State on Jan. 15 and Michigan State last weekend. I suspect Partridge was his recruiter, but I'm going to ask around. Information has been difficult to come by this week. I have sent him a DM as well asking if the visit is still on.
ETA: He is scheduled to visit this weekend. Hopefully, he responds to my DM and I can put something together regarding his visit.