What are recruits saying about Ole Miss' Egg Bowl victory?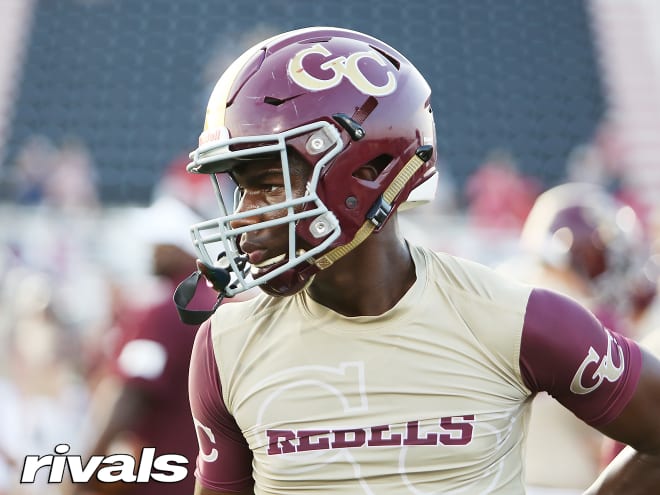 The Ole Miss Rebels were able to get the Golden Egg back to Oxford after a wild, up-and-down affair at Vaught-Hemingway Stadium this past Saturday, winning 31-24 over the Mississippi State Bulldogs.
Lane Kiffin and Co. were able to ride a steady output from the offense and a surprisingly inspiring effort from DJ Durkin and Chris Partridge's defense, holding Mississippi State to just 39 yards rushing and an abysmal 3-for-14 night on third down.
I reached out to 2021 and 2022 prospects to get their thoughts on the game. So let's get right to it and see what they had to say.
It was a good game and the best team came out in top.
— MJ Daniels
I was impressed.
— Makylan Pounders
It was a good game. Ole Miss has an offense you can't stop.
— Stetson Moore
I caught the highlights and thought it was a good game.
— RJ Moss
I actually didn't catch the game but Coach (Lane) Kiffin and I were texting on Monday.
— Kody Jones
It was a good game from both sides.
— Brandon Buckhaulter
Great game. Ole Miss was ready. It was fun to watch.
— Stone Blanton
Very impressive win. Glad that the Rebels got back to winning the Egg Bowl. Offense may be one the best in the country.
— Carter Edwards
I enjoyed the game, but I also saw that I could make a big impact on either team!
— Calvin Johnson
I love how competitive the game is every year. Pretty much everyone in Mississippi takes pride in one of the two teams so it's definitely a lot of fun when they square up. I thought both teams played great and the future is bright for both. The Ole Miss offense is simply on a different level in college football. They play fast and they're fun to watch.
— Blake Gunter
I thought it was a good game, close game at the end! Could see myself playing for both of those teams in the future!
— Keaten Wade