Brandon LB Jay Stanley breaks down decision to become a Rebel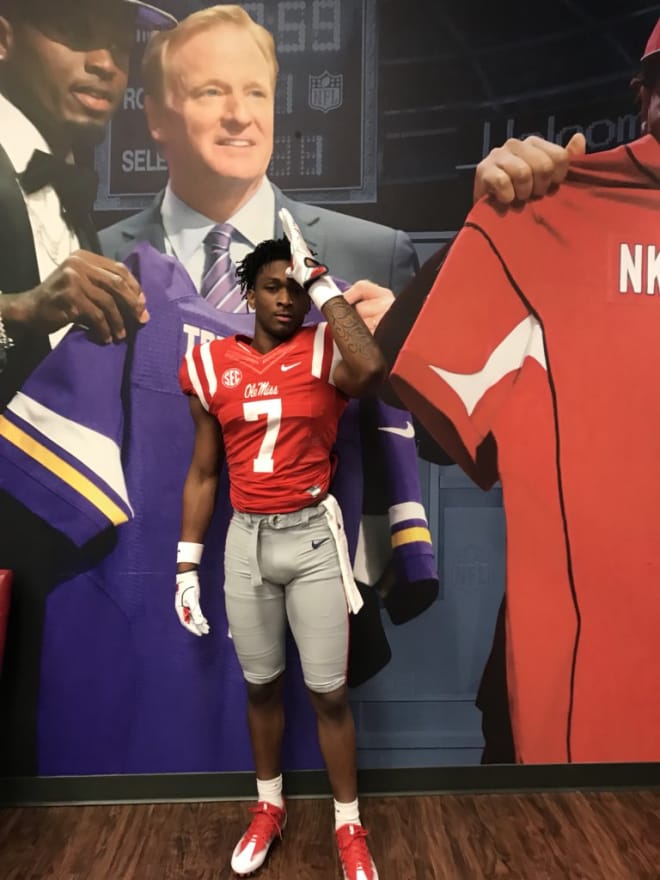 A handful of months ago, things were so much different for Brandon LB Jaylen Stanley. Back in November, Stanley had just finished his junior season at Greenwood High School, losing a heartbreaker to Louisville in the state quarterfinal, 21-13.
Stanley finished the season with 70 tackles, 3 sacks, 3 fumble recoveries, and nearly 2,000 all-purpose-yards offensively, with 25 touchdowns.
Following the end of his junior season, his family moved to the Brandon area after accepting a job offer, and Stanley was forced to say goodbye to his teammates at Greenwood.
Since that moment, Stanley's recruitment has taken off. Offers from Ole Miss, Northeast CC, Mississippi Valley State, and interest from Auburn, Tennessee, Memphis, and Mississippi State has all come since enrolling at Brandon.
On Sunday afternoon, Stanley made the call to become a Rebel, following another visit to Oxford.
Stanley spoke with RebelGrove.com prior to making his announcement public.
"It's actually crazy how this visit came together," Stanley said about the trip to Oxford, which led to his commitment. "I was supposed to visit Louisiana Tech (Saturday) but on Friday night, my mom got mad at me and told me she wasn't taking me. I got in touch with my boy (Jonathan) Mingo, and he told me I could ride up there with him. The rest is history I guess."
Stanley has been in touch with the Ole Miss staff for several months, and area recruiter Derrick Nix has had a lasting impact on him. He spoke very highly of the Ole Miss RB coach.
"Nix and I have a special relationship," he said. "He's been telling me since he first reached out to me how bad they want me at Ole Miss, and the difference they feel I can make at the hybrid LB position when I get to campus."
Stanley could have waited out his recruitment, and seen what other offers/interest came in as his senior season approached. He saw something in Ole Miss on Saturday that turned on a light for him.
"Matt Luke has Ole Miss on the rise," he said about the program's trajectory. "I'm excited about where Ole Miss is headed, and can't wait to be a Rebel. I've got some work to do to get my teammates Jarrian Jones and Jonathan Mingo with me, but I think I can get it done."