EXCLUSIVE: Forest ATH Diwun Black commits to Ole Miss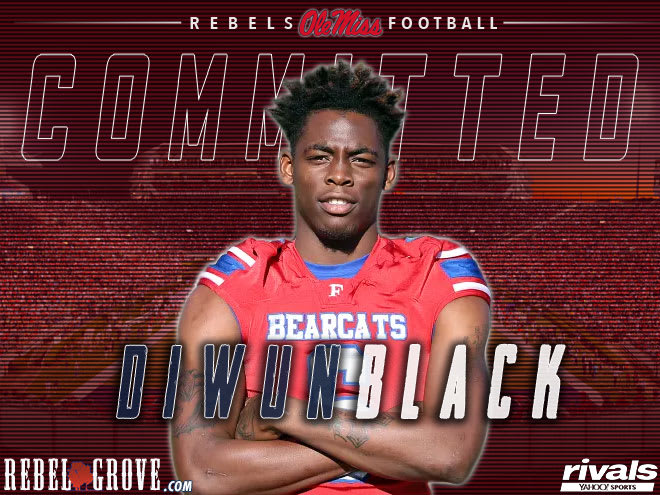 It's been a long ride for four-star Rivals100 Forest ATH Diwun Black. He'd tell you himself, that if you told him this time three years ago he was going to have nearly the entire SEC watching his every move, he'd have laughed at you.
What jumpstarted his recruitment? In a RebelGrove.com exclusive interview, Black broke down his decision to commit to Ole Miss earlier this week.
"This process has been kinda tough, to be honest," Black said about his recruitment. "I was committed to (Mississippi) State, and they showed a lot of love. I decommitted, took my time and waited out my recruitment, but I'm ready to commit to Ole Miss."

Black's roller coaster of a recruitment came to an (at least temporary) end on Saturday evening, when he went public with his decision to commit to Ole Miss over offers from Mississippi State, Arkansas, Florida, and several, several others.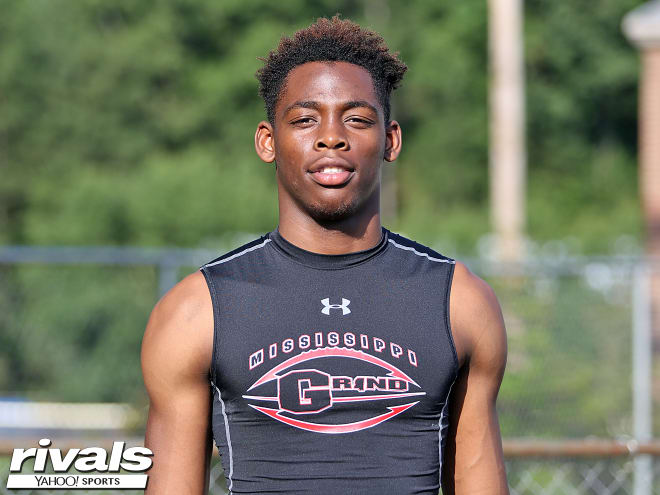 Black has relationships with nearly every coach on the staff at Ole Miss, but throughout his entire process, he's mentioned the same three almost anytime he's asked.
"Coach (Freddie) Roach, (Brennon) Chapman, and of course coach (Derrick) Nix.," he stated with a smile on his face as he said Roach's name. "When I told them I was ready to commit, they were pumped up. They see me being a leader in the class, and getting the ground running in the state of Mississippi for sure."
Roach was the first coach to reach out to Black from the staff, and has been consistent with him since the first message. The staff sees Black on the defensive side of the ball, but haven't really settled on a position as of yet.
"With my versatility, they tell me they see me as a hybrid defender," Black said about his conversations with the staff. "There could be games I play linebacker, cornerback, and safety all in the same 60 minutes."
Who might Black recruit to join him in Oxford?
"I'm thinking Dannis Jackson, De'Monte Russell, and some more boys. You'll see."
What set Ole Miss apart from his other offers?
"It's beautiful up there, man. I went up there for the first time for the LSU game last season, the place was lit. There were just so many fans everywhere, I mean the place was packed."
In recent weeks, the off-the-field situation with Black has been a major topic of discussion, and he addressed that directly.
"I've been getting them better, it's a day by day thing. I've got a plan in place," Black said about his grades. "I've got a full summer of summer classes ahead of me, and I will need all of them if I am going to get to where I need to be."
Black has taken the ACT two times so far, but the results from the second one are yet to come in.
"We'll see what I did the second time, but I think I did better than the first time."
He visited Ole Miss for the Grove Bowl on Saturday.