McCready: 10 Weekend Thoughts, presented by GameChanger Patch Co.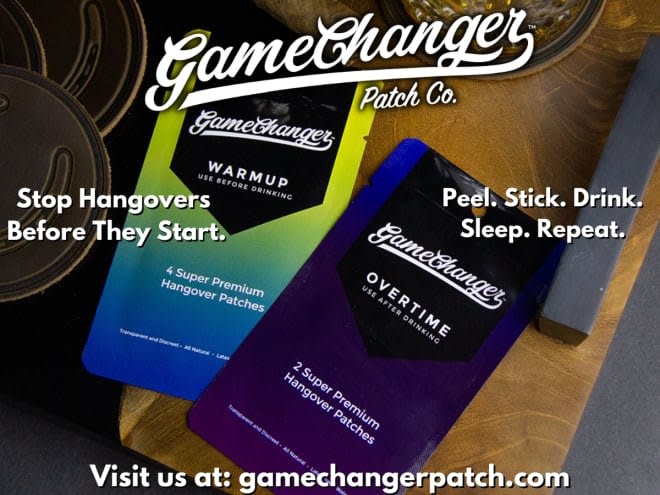 This will probably not be the most typical 10 Thoughts. Why? A few reasons.
First, I spent Saturday in Collierville, Tenn., at Mike Rose Soccer Complex, as my son's club team played a 10:30 a.m. game and then a 6 p.m. game.
He played again Sunday at noon, his final game of this club season and his last game with his coach, Matt Wilburn, who has been a phenomenal coach, a kind man who has really helped him develop as a player.
As I've said for a bit now, I hear the life clock ticking louder than I've heard it before. I catch myself simply not wanting to miss opportunities to see my son play. Watching him compete, and seeing how happy the game makes him, is one of my life's great joys.
My work probably suffers at times, if I'm being honest, but I'm very thankful for the flexibility that allows me to both do my job and watch him do something he loves.
Second, there are things happening in the world that make it difficult for me to just lock in on Ole Miss sports. As I embark on this content item this week, I'm not sure where I'll go. I know people come here for Ole Miss sports coverage, and we provide it. This space, however, isn't committed to All Things Rebels, so be forewarned that there's a real chance I deviate off the path a bit.
I saw a friend lose his job this week over an innocent mistake and then I looked at images I wish I hadn't seen from the massacre Saturday afternoon in Allen, Texas. I'm just a person, like anyone else, and it's really difficult for me to contemplate those things, ignore them and lock in on Ole Miss sports.
But I'll try.
So away we go…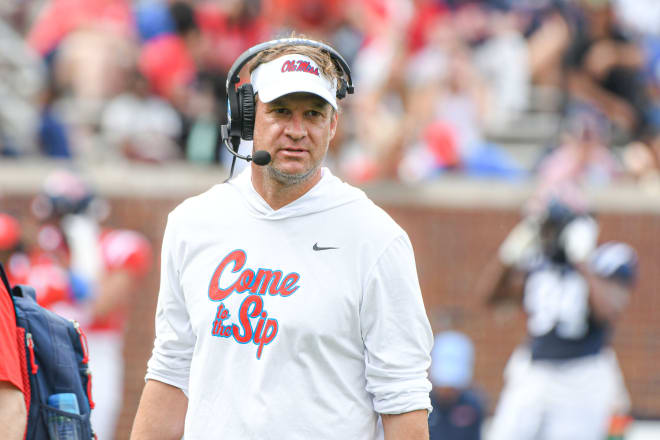 1. Chris Marshall was dismissed from the Ole Miss football team Saturday. I don't know what happened. I've heard rumors but we'll just call it a violation of team rules for now.
On the field, this is a loss. Period. Marshall is an elite athlete, a guy who made plays at wide receiver in the spring that few others — if any — on the roster can make. He's fast, quick and explosive. He's a deep-ball threat, someone opposing defensive coordinators were going to lose sleep over.
However, Marshall is a mess. He was clearly difficult to coach in the spring. There were moments available to media when it was obvious Lane Kiffin was frustrated with the former Texas A&M receiver.
Speaking of the Aggies, at the end of the day, all one has to know is Jimbo Fisher and Co. wanted Marshall gone. A former five-star recruit, Marshall was persona non grata halfway through his freshman season in College Station. That, frankly, tells you everything.
He was an expensive recruit and the Aggies just cut ties with him. Months later, before he ever even came close to taking a snap in an Ole Miss uniform, the Rebels did, too.
There's a lesson there. As tempting as it is to be Second Chance U., when elite players are let go less than one year into their college careers, there is usually a good reason. It's usually not worth it. Maybe it works out here and there, and when it does it's glorious, but more often than not, history repeats itself.
In today's era of pay for play, that's salary that could be better spent elsewhere. Whatever salary Marshall got to transfer to Ole Miss is gone now. Ole Miss has become a program quite dependent on the portal, and portal mistakes are costly. I suspect this episode is one that program insiders will learn from.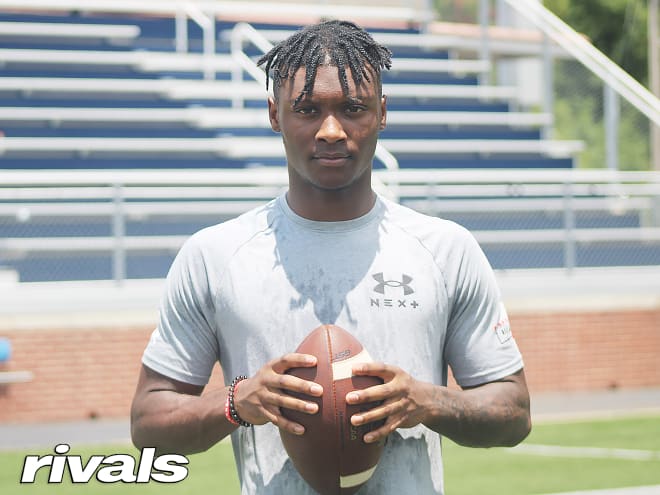 2. The pressure is on Ayden Williams now. Yes, Ole Miss will almost certainly dive into the transfer portal for another wide receiver, but the Rebels aren't shopping in the expensive boutiques right now. This is Big Lots time. Maybe you stumble across a hidden gem, but odds are, you're rummaging through the discount bins at this point on the calendar.
Williams, an incoming freshman from Ridgeland, Miss., is an elite talent, one of the brightest stars of Ole Miss' recent signing class. It's not fair to ask Williams to walk in and be an impactful player in September, but at this point, that's probably the assignment. There are other impactful players on the offense, obviously. Quinshon Judkins might be the best running back in the country. Caden Prieskorn and Michael Trigg Jr. are a potentially devastating tight end combination, assuming Trigg matures and is consistent this fall. The wide receiver corps has some proven players and some promising prospects, but Williams might be the best hope for an outside receiver who can stretch the field and make big plays down the field. In an ideal world, he gets a lot of runway to develop. With Marshall gone, that ideal world probably is non-existent now.
3. Ole Miss is reportedly bringing in Santa Clarita, Calif., three-star center Jazz Gardner next weekend on an official visit.
Gardner, a 7-foot, 225-pound member of the Rivals150, took official visits to Dayton and Texas Tech in the fall. He has reportedly cut his list of finalists to Ole Miss, Florida State, San Francisco and Nevada.
Gardner was the MVP of the Iverson Classic recently, scoring 26 points, grabbing seven rebounds and recording five blocked shots.
Like most young bigs, Gardner is a bit of a project who is going to likely need some development runway. The fact that Ole Miss is bringing him in should be an indicator that Chris Beard and Co. just might like the current roster enough to save some spots for development.
And in today's transfer portal era, this isn't complicated. A program can compete at a high level on one hand while working in development on the other. If you land a steal, sweet. If not, the player transfers out to a lower level and you swing again.
4. What if I told you a Southeastern Conference basketball program was trying to poach a starter off another SEC roster?
That wouldn't be all that surprising. But what if I told you the rumored offer on the table was a cool $1 million?
I'll leave school names and player names out, as it's just a rumor at this point and the odds of it happening are slim. However, am I alone in thinking this is crazy? Programs shouldn't be able to just poach a player from within the league. Sure, it's great for the players. Get what you can, capitalism, all of that, but long-term, this is how you kill fan interest.
The NBA doesn't work like that. The Thunder can't just go buy Desmond Bane away from the Grizzlies. Sure, they can trade, but if Oklahoma City wants Bane, it must likely wait and hope he becomes an unrestricted free agent.
I hope I'm not sounding like the old man yelling at clouds here, but at some point, common sense needs to kick in. I'm all for the players getting paid and I'm all for guys who have earned their degrees having the right to transfer anywhere, including inside the league. However, there really need to be some limitations. Otherwise — and maybe we're already there — this gets really stupid soon.
5. Ole Miss beat Missouri on Saturday, 20-14, to salvage one game from its series in Columbia. The Rebels are now 6-18 in the SEC, just fighting to get into the SEC Tournament later this month in Hoover, Ala. The only path to the NCAA Tournament at this point is winning that tournament.
Ole Miss plays host to Auburn this weekend, starting with Thursday night. I'm interested to see the crowds — or lack thereof — at Swayze this weekend. The Rebels are saying goodbye to a handful of players — Jacob Gonzalez, Calvin Harris, Peyton Chatagnier, Kemp Alderman, to name a few — who were part of a national championship.
However, I sense Ole Miss fans are already tired of honoring the past. They're eager to get answers about the future, knowing the landscape of the sport is rapidly changing and wondering if the current leadership is willing to attack the necessary changes in strategy. We might hear some rumors over the next few weeks, but the truth is we won't know for a while. Many of the answers will have to come from the transfer portal, and player acquisition prices for the kind of players Ole Miss needs have never been higher. All the while, there are programs in the SEC — LSU, Texas A&M, Arkansas, Florida, to name a few — who appear willing to pay those prices without blinking an eye.
Does Ole Miss have the financial viability to successfully navigate the transfer portal in football, men's basketball and baseball? Inquiring minds wonder; let's put it that way.
The two losses at Missouri ended any drama from the next two weeks. If you think this team is winning the SEC Tournament, your optimism is admired but your potential for disappointment couldn't be greater.
The question is: What did Mike Bianco and Co. learn from this season? There's no way to answer that yet.
6. Here's my sure-to-be-wrong predictions for next weekend in the SEC:
— Ole Miss 2-of-3 versus Auburn
— Florida 2-of-3 versus Vanderbilt
— Tennessee 2-of-3 versus Kentucky
— Georgia 2-of-3 at Missouri
— Alabama 2-of-3 at Texas A&M
— South Carolina 2-of-3 at Arkansas
— LSU sweep versus Mississippi State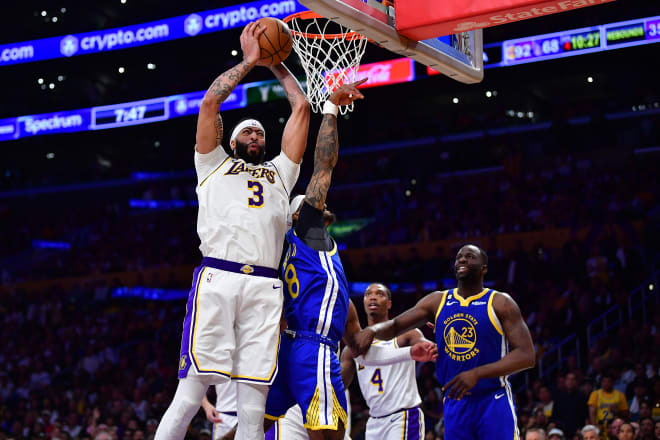 7. For all of the talk about LeBron James and Steph Curry, this Lakers-Warriors Western Conference semifinal series is all about Anthony Davis. In Games 1 and 3, Davis was the best player on the floor and Golden State had no answer. In Game 2, Davis was somewhat non-existent and the Warriors won easily.
Game 4 feels huge for Los Angeles. If Davis plays like the force he can be, the Lakers can take control of the series. However, if Golden State can neutralize Davis in Game 4, this still feels like a series the Warriors can win.
This is being written before Game 4 in Phoenix tonight, but I'm not entirely sure the Lakers-Warriors series really matters. Right now, Denver looks like the best team in the West and it's not really close. A weak second quarter was costly in Game 3, but with Chris Paul out, I wonder how many times Devin Booker and/or Kevin Durant can carry the Suns to a win.
In the Eastern Conference, I'm not sure we give Erik Spoelstra enough credit. The veteran Miami Heat coach has done a masterful job with this team, one that lost Tyler Herro early in the opening series and is now playing with a less-than-100 percent Jimmy Butler.
Meanwhile, in the other series, Boston and Philadelphia needed overtime in Game 4 Sunday afternoon. Marcus Smart's game-winner left his hand late, leaving Philadelphia with a. 116-115 win and a tie in what has been a phenomenal series. This one has a real chance to go seven games, and the level of play in Game 4 has those of us who love the NBA excited about what's to come.
8. Some 2 1/2 years ago, Ben Mintz came on to my radar.
His video of him celebrating Ole Miss' 2020 win at Kentucky landed him a job offer at Barstool. We reached out and got him on the Oxford Exxon Podcast. Turns out, Mintz had taken a class from my dad during my dad's short tenure as the head of freshman English at Ole Miss. We struck up a friendship of sorts and Ben was kind enough to give of his team each week for some of our MPW Digital productions during football season.
I've gotten to know Ben during that time. I've kept up with him as he moved to New York, began his sobriety and tackled his weight problem. The guy has an infectious energy, a love of people, unbridled optimism and an ability to find the best in everyone. He's kind, thoughtful and really just a teddy bear.
On his morning show last week, he was singing the lyrics to a rap song that contains a racial slur. I'm not a Barstool guy; I've told Ben as much. It's not my cup of tea, but I've watched the replay and I can't help but feel the moment was impromptu. Ben said the racial slur. He knew immediately he'd made an error.
Later last week, Barstool fired Ben. They blamed the decision on Penn Gambling, which owns Barstool. I find the decision to be one that is indicative of everything that's wrong with our country these days.
Ben made a mistake. He didn't say that word with any malice or ill intent. It was an accident. He was reading lyrics, for God's sake. Was it stupid? Sure. However, Ben isn't a racist. If we're going to cancel people for innocent, harmless mistakes, then at some point, everyone worth canceling is going to get canceled.
We're not a serious country right now. We're a joke. We're destroying our economy, making it difficult for our children to buy a home down the road as we send billions to Ukraine to fund a war the Ukrainian side seems dead set on escalating. Meanwhile, the corporate world seems more focused on DEI than making profits and creating jobs. We have, as a society, a litany of real issues, but we're firing people like Ben Mintz for reading a word on a silly morning Internet show.
Meanwhile, Oakland A's announcer Glen Kuiper has been suspended indefinitely after saying the same racial slur during a pre-game show prior to the A's recent game at Kansas City. Kuiper had visited the Negro League Museum in Kansas City earlier that day and he'd stopped at Arthur Bryant's for barbecue. He was recounting the fabulous day he'd had in Kansas City at the top of the broadcast and very clearly accidentally messed up his words.
Anyone who has ever talked for a living knows you're often thinking ahead about what you're going to say as you're saying what you're actually saying. Mistakes happen.
The director of the museum, Bob Kendrick, issued a statement on Twitter saying he was aware of the incident. He acknowledged the word is "painful" but said his heart is "one of forgiveness."
"I hope all of you find it in yourselves to do the same!" Kendrick said.
They won't. Kuiper will be relieved of his duties. We all know it's a matter of time. That's the only way we can properly show our righteous indignation and signal our virtue without actually doing anything of substance.
It's all just sad. Firing Mintz and Kuiper does nothing to change anything. It just hurts two people and adds two scalps to the politically correct total.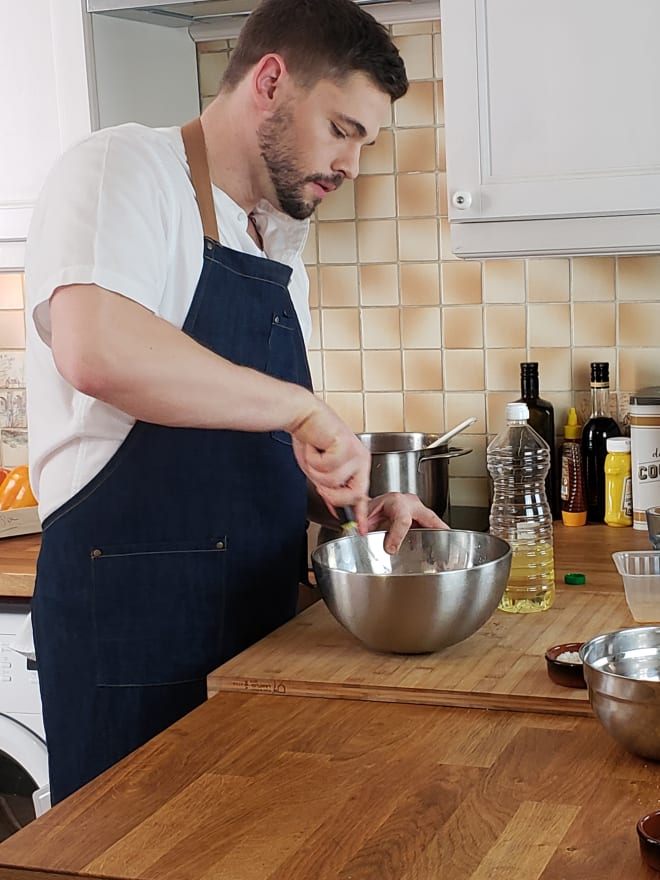 9. It's time to eat. Here's our resident Parisian chef, Burton Webb, with Taste of the Place, Lesson 185 — Moka for Mom.
Mother's Day is just around the corner and what better way to show your appreciation than by preparing a great cake!
Tidbit #1: This is an easy cake to make again, just be sure to make the cake the day before and all will be good for Mom.
Tidbit #2: Just putting this in here, go see Guardians of the Galaxy Volume 3. It's awesome. Also, the ingredients listed with the '"+" on the left below are for the cake. On the right side, these are for the buttercream.
Tidbit #3: For the cake, you will need to use a stand mixer to mix the ingredients because you need to incorporate air into the batter. Once the color is pale white, that is how you know it is ready. Make sure to butter and flour your baking pan before adding in the batter.
Tidbit #4: The coffee buttercream uses the same stand mixer. You will slowly drizzle the syrup into your whipped eggs when it is cooked. With all of the syrup completed, continue whipping the mixture on medium speed until the side of the bowl is at room temperature. Then we will add the butter in parts followed by the coffee.
Things you will need:
4-6 people
Preparation time - 15 minutes
Cooking time - 30 minutes
Rest time - 2 hours
Coffee
Utensils needed:
Work surface and stand mixer
Saucepot
Thermometer
Rubber Spatula
Digital Scale
Serrated knife
Pastry brush
Small bowl
Sifter
Fridge
Oven and stovetop
2 Round cake pans and wire rack
Ingredients needed:
6 Eggs + 2 Eggs
180 Grams + 130 grams + 118 grams of sugar
200 Grams flour
60 Grams melted + 200 grams of butter *room room temperature* (soft)
40 grams + 118 grams of water
1 Expresso
200 Grams sliced almonds
Mise en Plac
Step 1:Turn your oven to 350°F. Then add in the mixer the 6 eggs and 180 grams of sugar to whip for 10 minutes or until pale white on medium speed. Sift in the flour and the 60 grams of melted butter. Fold using the rubber spatula.
Step 1.2: Pour the batter into your floured cake pan. Bake for 30 minutes. Once you pull the cake out, let sit for 5 minutes before un-molding. This is the point to put the sliced almonds into the oven to toast. Place the cake in the fridge for 1 hour to cool down.
Step 2: In the sauce pot add the 118 grams of sugar and 118 grams of water. Bring to a boil and then stop. Add to your side bowl for later.
Step 3: Add the 2 leftover eggs to the stand mixer and whisk until they are 3x the original volume. Turn off.
Step 3.1: Cook the water and 130 grams of sugar until it reaches 225°F in the saucepot. Take and let cool for a brief minute. After, turn back on the mixture on medium-low. Drizzles the syrup on the outer part of the bowl. Once finished, add in the expresso shot and the butter. Mix until combined.
Final
Step 4: Use the serrated knife to cut the cake in half. Then cut off the top and bottom respectively. Brush both sides of each piece with the "sugary syrup". Place the bottom piece on your serving plate followed by ½ of the buttercream. Repeat with the second piece and then ice the top and sides. Add the roasted almonds on top and around. Then serve it up!
From the Mississippian in Paris, Bon Appétit!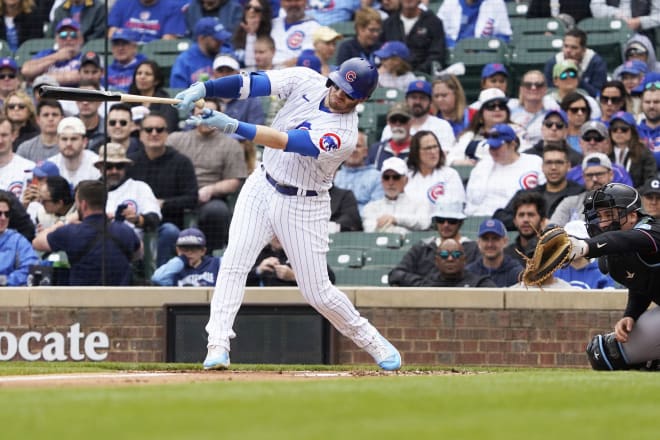 10. Hey, I made it to the end without getting very political or very personal, an accomplishment for me as my family prepares to celebrate a life milestone that has led me to be very reflective in recent days. I've got a lot to say, both about that milestone and about some of the insanity we've thrown at young people over the past three years, but I'll save it for another outlet and another day.
Contrary to what I said at the beginning, this turned out to be quite the typical 10 Weekend Thoughts.
Regardless, there won't be a 10 Weekend Thoughts next Sunday as I'll be out of pocket for the latter part of the week. Happy Mother's Day to all the moms out there. We'll have coverage of Ole Miss baseball, football and basketball recruiting and whatever else pops up this week on RebelGrove.com. Until then, here are some links of interest to me — and hopefully, to you — for your reading pleasure:
Bucks fire coach Mike Budenholzer after five seasons
'I'm a bird that needs to fly': D'Angelo Russell on finding role with Lakers, free agency and more
Why Willson Contreras won't catch for the Cardinals — at least for now
Ian Happ is Cubs' consistent offensive rock: 'He's really important to our success'
'Stick your coronation up your arse': Why Liverpool fans boo the national anthem
Victor Wanyama exclusive: 'Mauricio Pochettino should be next Spurs boss not Chelsea'
The deep loss that drives Connor Bedard: 'I know he's watching me'
A world away from Kentucky Derby glory, Secretariat's forgotten daughter found a bright future
Almost a third of schizophrenia cases in young men triggered by cannabis use
Joe Rogan Defends Taking Ivermectin For COVID-19 In Scathing Rant
104-year-old New Yorker reveals secret to long life: 'I love my beer'