Ole Miss chancellor Jeffrey Vitter's tenure coming to imminent end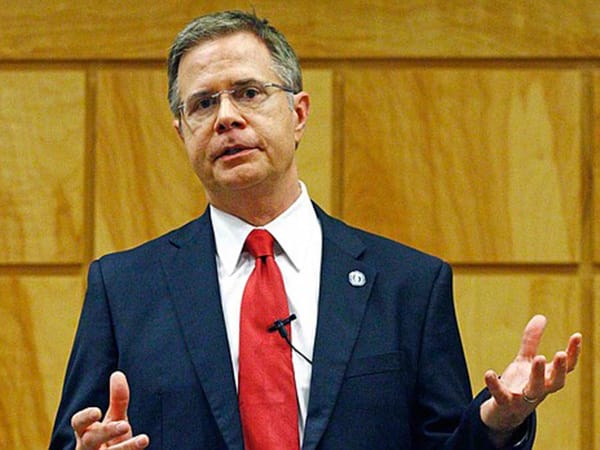 OXFORD | Ole Miss will soon begin the process of appointing a new chancellor.
Jeffrey Vitter's tenure is ending with the turn of the calendar year, RebelGrove.com first reported on Friday following an initial report on May 26 that his tenure was in peril.
Here are our reports and thoughts that were first posted on our main forum this morning.
1. As we reported as late May, Jeffrey Vitter's tenure as chancellor was going to end sooner than later. That time has come, as Ole Miss and the IHL are set to announce the resignation on Friday.
2. Be aware that Vitter was hired to the university as a distinguished professor of computer and information science, and it's possible to likely that he maintains that title while searching for other employment. His contract -- which he has done nothing to void -- runs through June 2020. We're told he's likely to remain in position until the end of the calendar year.
3. Also be aware that this is a long process to find the replacement, and to be frank it's going to be a fight. Multiple factions of Ole Miss stakeholders are going to support different candidates, and one source told us earlier today that the fight will be representative of the thought that this is the most important decision on behalf of the university in a long time.
4. We expect an interim to be named, but other than rumor there's nothing concrete there yet.
5. Ole Miss senior staff members were made aware of the news during a meeting at 9:30 a.m. Friday.