Ole Miss great Justin Reed passes away at age of 35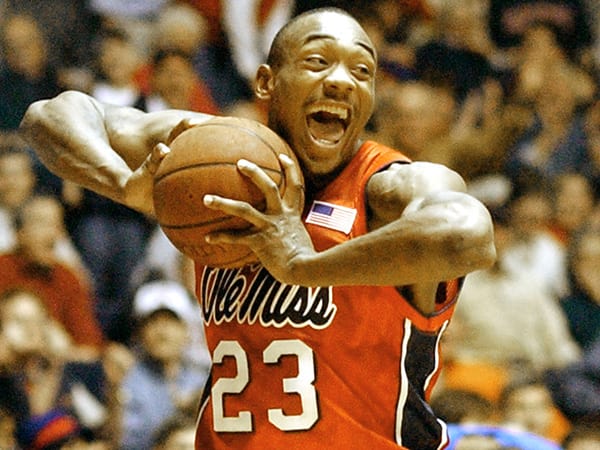 Justin Reed, one of the most decorated players in Ole Miss basketball history, died around 1 a.m. Friday at the age of 35.
He was diagnosed with angiosarcoma approximately three months ago and had been receiving treatment in Jackson, Mississippi.
"We are deeply saddened to hear of the passing of an all-time Rebel great," Ole Miss head coach Andy Kennedy said. "Justin Reed epitomized what it means to be an Ole Miss Rebel. Our thoughts and prayers go out to his family and all those who mourn with us."
Reed signed with the Rebels out of Provine High School and is currently sixth on the school's all-time scoring list and ninth in rebounds and blocks. He was a two-time Wooden Award candidate and the first Ole Miss player to receive All-SEC honors all four seasons (2001-2004).
Reed led the SEC in scoring at 18.5 points per game in 2004 and was a freshman on Ole Miss' only Sweet Sixteen team in 2001 -- a group that finished No. 9 nationally.
The Celtics took Reed in the second round of the 2004 NBA Draft, and he played one and a half seasons in Boston before the best stretch of his career with the Timeberwolves in in 2006.
Following the 2007 season, Reed was traded to the Rockets but never played in a game for them.
He was the No. 24 overall player in his class (ESPN.com) when he signed with the Rebels out of Provine. Reed averaged 27 points as a senior.