Ole Miss OC Jeff Lebby gets substantial raise with new two-year deal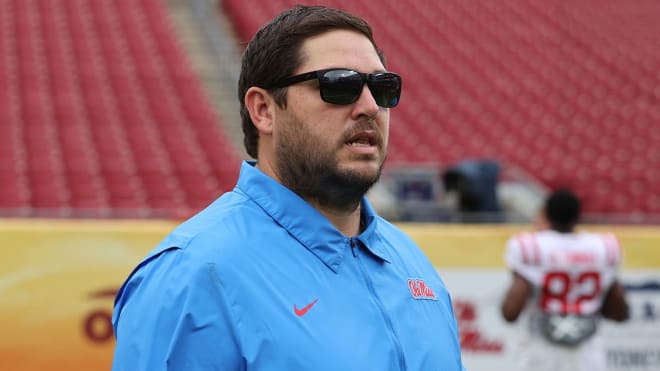 OXFORD | Jeff Lebby is getting rewarded for his work in 2020.
Ole Miss announced a new contract agreement with its offensive coordinator two weeks ago, and the school confirmed the basic parameters of that deal to RebelGrove.com on Friday.
Lebby signed a two-year agreement worth $1.2 million per season. Head coach Lane Kiffin has also agreed to a new contract, but the terms haven't been disclosed.
"Coach Lebby did an incredible job managing our offense and preparing (Ole Miss quarterback) Matt (Corral) every game," Kiffin said in the school's release on . "Coach Lebby brings the innovative mentality we want in our program, and we look forward to building on the historic success of this season's offense."
Lebby's previous base salary was $700,000. He goes from the 80th-highest assistant coach salary to a top-20 assistant salary (16th as of December 16).
Ole Miss broke the SEC record for total offense in conference games, averaging 562 yards per game. The Rebels averaged 40.7 points a game, 344 passing yards and 217 rushing yards.
Lebby was a semifinalist for the Broyles Award, which honors the nation's best assistant coach and went to Alabama offensive coordinator Steve Sarkisian who is now the Texas head coach.
Corral led the nation in total offense with an average of 384.3 yards per game.