Predicting the state of Mississippi for 2018: part two (15-1)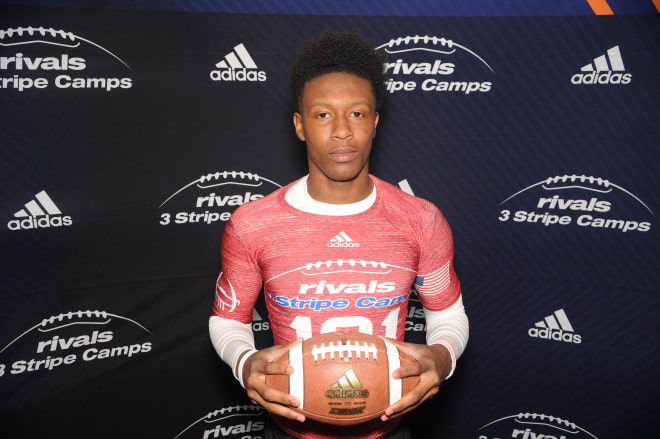 Continuing from last week, predicting the rest of the state of Mississippi.
The Latest: White: Ole Miss. Just a matter of when, not if, it appears.
The Latest: This is going to go down to the wire, especially if McGriff is able to improve the on-field performance of the Ole Miss defense like many expect him to. He is currently committed to Mississippi State and for now I will say that is where he ends up.
The Latest: Ask me again on Humbles the week before conference play begins down there at Hattiesburg. Right now, best guess would be Southern Miss or Mississippi State.
The Latest: FurState. Haven't heard a peep from Furdge or anyone around him since he committed to State several months ago. I don't expect him to waver on his commitment.
The Latest: This one has been down to Ole Miss and Florida State for quite some time now. Johnson will visit both schools this month, with a final decision coming shortly after those are completed. I'm going to say he ends up at Ole Miss. The NCAA is not a factor at all for him.
The Latest: Webb will end up at Ole Miss if they take him, but his recruitment is far from over. With schools like Alabama, Louisville, and Oregon State in the mix, Webb could well end up being a case of someone in this class who should have committed early on.
The Latest: Reed will visit Oregon later this month, and will be on campus in Oxford later this week as well. Ole Miss is the leader here, and I am not sure it's that close. Reed is the best corner in Mississippi, imo.
The Latest: Jones is another one of those interesting cases in the state. Offers have poured in the last several weeks, and he plans on visiting UCLA later this month. I fully expect Jones to end up with Ole Miss, whenever he decides to go public with his decision. Ole Miss is recruiting Jones at the star position, which leaves the other CB spot open in the class.
The Latest: Howard will stay in the state of Mississippi at the next level. With both schools fighting for both him and Franklin, I will say Howard ends up at Ole Miss. He impressed me last month.
The Latest: Bolar is expected to visit Ole Miss next weekend, and an offer from the Rebels would really shake things up in his recruitment rather quickly. The former Iowa State commit is currently favoring Mississippi State among the rest of his offers. Bolar is one of the more under-rated players in the state, and I could see a school such as UNC or Minnesota coming in late and swooping him, but I'll go with Mississippi State for now.
The Latest: Franklin's recruitment has several factors that are effecting the way (and the intensity) that he is being recruited. From off-the-field behavior, to some potential grade issues, Franklin has been waiting for a prolonged period of time for LSU to offer, and the recent decommitment of AJ Carter has re-opened the spot for Franklin in Baton Rouge. I'll guess he gets his of-field story together, and ends up at LSU after a late offer. If not, I think he ends up at Mississippi State.
The Latest: Hyman is committed to Ole Miss, and is very close to gaining four-star status after yet another impressive weekend on the camp circuit. I expect him to remain committed to the Rebels throughout the rest of the process.
The Latest: Williams is someone who many inside the state knew would blow up, they just didn't expect it to take so long. As the calendar moves closer towards his senior season, expect the offers to pile up for Williams. Right now I see him ending up at Ole Miss.
The Latest: I am not quite sure why, but it has always seemed like Ole Miss was just a step behind in the recruitment of Crumedy. I think he ends up at Mississippi State when the time comes to put pen to paper.
The Latest: If you would have asked me two weeks ago where Heath was going to land, I would have told you either Ole Miss, Mississippi State, or FSU. Now, it appears things may be trending the direction of LSU, but time will tell. Only prediction I feel comfortable giving today is that he ends up in the SEC West.