Rivals100 LB Nakobe Dean recaps Ole Miss visit
Saturday morning.,5:00 AM.
That's when Horn Lake (Miss.) LB Nakobe Dean's "unofficial" visit to Ole Miss began.
Dean and his Horn Lake teammate Raydarious Jones had just come back in the fourth quarter to win the 6A state championship over Oak Grove. They followed that up by making the trek from Hattiesburg, Mississippi to Oxford, with a stop in Jackson along the way to drop off a rental car.
Dean answered questions from reporters on Sunday morning about his visit, his interest in Alabama and LSU, and about the continued search for a defensive coordinator.
He addressed the state title, and the soon to be ring on his finger first.

"It's been a great season," Dean said. "I thank God that I had the opportunity to play with the guys we had on the team we had, and to go out on top my senior year like that."
As his senior season ended, the reality that is the calendar began to set in for Dean. This time in a month, Dean will be signed with the college of his choice, and preparing for college classes.
Dean was taken aback by the amount of people excited to see him when he got to Oxford.
"That was surprising, man," Dean said about seeing the entire coaching staff waiting for him when he got to Oxford. "That was crazy, actually for them to be up there at 4:50 after entertaining recruits all night."
Dean, who has been on the Ole Miss campus more times than even he can recount, but he still had some things he wanted to get out of this visit. He'd learned all he needed to about academics, the engineering program, and about the campus. It was time to switch up.
"For me, this time I wanted to hang out with the boys. All throughout my recruitment, coaches have been the ones answering recruiting questions. The players are the ones going through this, and they answered my questions."
What questions, you ask?
"How certain coaches really are, who I would be communicating with if I came here, things like that."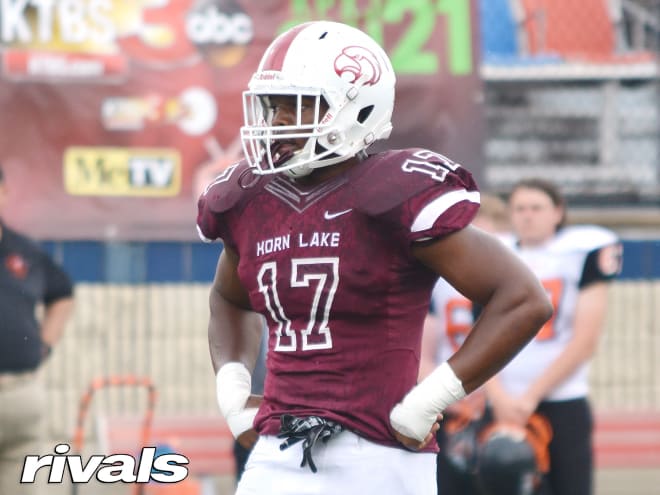 Ole Miss currently doesn't have a defensive coordinator, and Matt Luke knows there is pressure on him to make a good hire. He addressed that with Dean on the visit.
"Coach (Matt) Luke re-assured us that he knows his job is on the line, that this is his dream job, and that this is his only chance," Dean recalled about the meeting. "He cleared a lot of stuff up. I expressed some concerns I had about some things, but he cleared them up.
My brother loves it here in Oxford, and loves being a part of the football program. Thing is, with (Nikolas) he would love it almost anywhere. He finds the positive in everything."
In recruiting, relationships are key. Ole Miss thus far has one staff change, with more to come. For the rest of the SEC, the carousel is expected to be far less active than in recent years. One potential move of note is in regards to Alabama Co-DC Pete Golding possibly leaving Tuscaloosa to become the guy somewhere else.
Ole Miss is an option. Dean saw Golding earlier this week.
"Yes it has," Dean said when asked about Golding's potential candidacy at Ole Miss being discussed. He offered no further comment on the matter.
As far as remaining visits go, Dean has just one left. He recapped his trip to Alabama before previewing his trip to LSU.
"It was good to be back at Alabama. Getting to see the Iron Bowl, the game-day feel was much more electric than the last time I was there, when it was a blowout and they had a morning kick-off."
LSU's seen Dean a handful of times. His last official visit will be different than the others, at least in one way.
"My dad's never been up there,'" Dean said about his upcoming trip to Baton Rouge. "I also want to see the new dorms they just built."
That will be his last visit before he reports to the MS/AL game on December 12th. He and Raydarious Jones could be playing together for the last time later that week. Or not.
"It'd be really nice to play with my boy Ray, and we've talked about it a little bit," Dean said about the chance of a Horn Lake two-for-one deal.
"At the same time, though, we don't talk about it too much, because we don't want either of us to sway the other's decision.
Dean still plans to both commit and sign with his school of choice on December 19th. He will enroll early.