Ole Miss 'definitely in top consideration' for Josh Rogers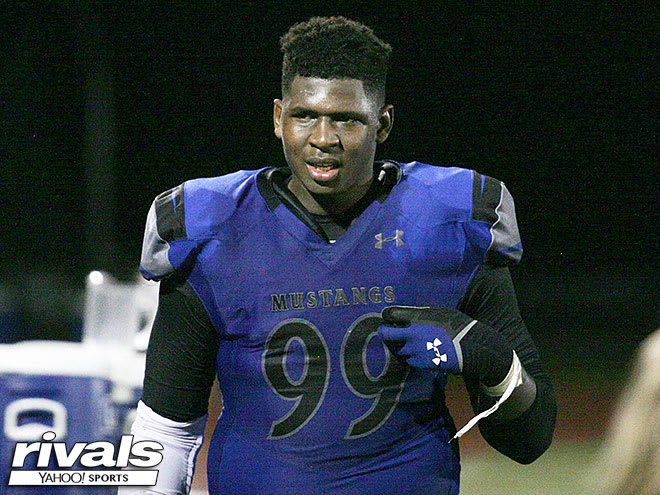 Josh Rogers had never been to Mississippi prior to the weekend, and he leaves Ole Miss with the Rebels at least in the conversation.
The three-star defensive tackle has Oklahoma, Texas A&M and Ole Miss as his final three. He'll make the announcement public Wednesday at 11:30 at Houston (Texas) Christian High School.
"I'll sit down with my people and talk about what they like and tell them what I like, and we'll sort it out," Rogers said about the decision process. "We'll move on from there... I'm almost there. I probably need one more day. I'll have my decision made up before Wednesday though."
Ole Miss has increased its recruiting presence with Rogers in the past month, sending defensive line coach Tray Scott and tight ends coach Maurice Harris for visits routinely. Head coach Hugh Freeze has also used his one in-home visit with Rogers.
The visit left a solid impression.
"Just coming here it surprised me and everything," Rogers said. "It's a long road down and the campus just pops up. It's a beautiful campus and great environment. I got to chill with coach Scott and have one-on-one time... It was quality time with him and the recruits he has a main focus on.
"All in all it was a good visit. All in all it was a great weekend... They are definitely in top consideration, more than before I came. Not ever being in Mississippi I couldn't down them for that but coming here stirred some things up."
Rogers' interactions with Freeze were the part of the visit that was more positive than some of his other official visits.
"Involving the head coach a lot," Rogers said. "I know I'm not really going to meet up with coach Freeze; we're really going to be with coach Scott. Coach Freeze, he was walking up to us just like a normal guy. You wouldn't be able to tell he was really, like, a head coach. He's just a real humble guy and real excited dude, too. That really surprised me, other than these other visits, you know?"
Rogers visited Oklahoma December 2 and Texas A&M January 20. All three schools are pitching him early playing time and the need for a defensive tackle.
"That's the thing, that's the main factor," Rogers said. "They all need a D-lineman. They have the depth charts to prove it. Bringing in guys like me can help the program quickly.
"The education part, too, but as a football player it's getting on the field as early as I can. If I have to redshirt I'll be fine with that. Just one extra year of getting stronger and smarter but if my game can come in ready I'll be ready to ball out."