McCready: 10 Weekend Thoughts presented by Harry Alexander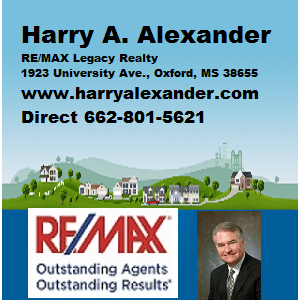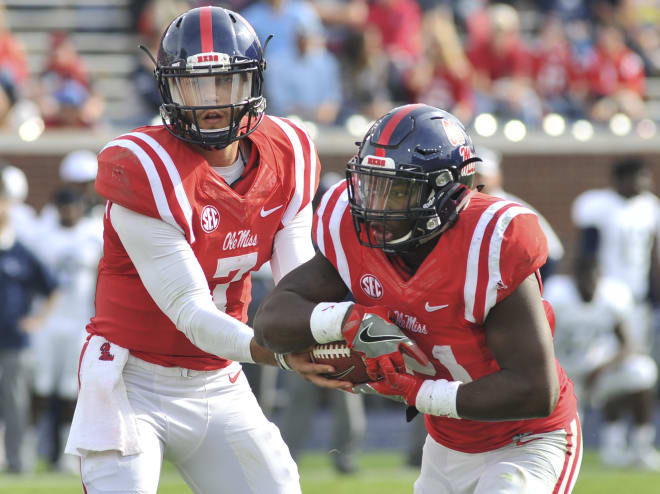 1. Chad Kelly's Ole Miss career is over. The news began to leak mid-afternoon Sunday and was confirmed just before 6 p.m. A few things:
A. Ole Miss fans should be forever grateful to Kelly. He wanted an Ole Miss offer in 2014 and even when the Rebels were reticent to extend one, Kelly waited. A day after he led East Mississippi Community College to a national title, Kelly traveled to Oxford for an official visit. Days later, he committed to the Rebels. Two years later, Kelly leaves with his name all over the Ole Miss record book.
B. I've always admired Kelly's insistence on showing up. Every Monday, Kelly showed up for his press obligations, answered every question and represented his teammates to the best of his ability. The same happened every Saturday, win or lose. He might have arrived at Ole Miss with character issues, but he won a lot of people, self included, over in his two seasons leading the Rebels.
C. There are three games left in the regular season. Ole Miss must win two of them to earn a spot in a bowl, likely the Liberty Bowl on Dec. 30 in Memphis. Jason Pellerin mopped up for Kelly on Saturday and completed one of five passes for 19 yards and an interception. The interception could have been a huge gain, and one of the incompletions probably should have been caught for a touchdown by Evan Engram. He played OK. He's an athletic kid who has been in the system for two years. It appears to be his turn, unless...
D. Ole Miss decides to turn to Shea Patterson. The former five-star prospect has been in line for a redshirt all season. A source told RebelGrove.com Sunday Patterson took most _ if not all _ of the first-team snaps Sunday during the Rebels' first practice in preparation for next weekend's game at Texas A&M. Freeze will be peppered with Pellerin/Patterson questions on Monday and again on Wednesday. Perhaps he will settle the issue in one of those two sessions. Here's the thing: At best, Ole Miss goes 7-5 and plays in the Liberty/Music City/Texas/Belk Bowl. There's no championship on the line. The Rebels aren't going to Atlanta. If Ole Miss loses two of the next three games, the season is over in 20 days, and the Rebels wasted a potential 2020 season with Patterson under center as a fifth-year senior for three games this November. Doing that seems, at least in my opinion, crazy and desperate. I will say this: A season that was careening toward boring just got interesting, albeit for all the wrong reasons.
2. John Youngblood suffered a season-ending ankle/leg injury in the first quarter Saturday.
I remember talking to Youngblood in early February 2012. The defensive end from Trussville, Ala., was headed to Troy, but when he got a last-minute offer from new coach Hugh Freeze and Ole Miss, he gambled on the Rebels. Limited athletically, all Youngblood did was give Ole Miss absolutely everything he had. In the process, he earned the respect of his teammates and coaches, as evidenced by the fact he wore No. 38 this season.
"He's just the model student-athlete," Freeze said. "We don't force our faith on anyone, but for John, that was a natural part for him so he obviously was a huge leader in the FCA part of our program. Academically, he's already graduated. You don't have to worry about him being all in and fighting. He's played so many different positions. That's why they voted him a captain, and it was by a landslide. He's meant a lot to the program."
This season, Youngblood has been a spokesman of sorts as well. He's been great with media. He's also one of those guys who says hello when you see him around town. That's not always the case with college players, but Youngblood was never a typical student-athlete. He won't play in the NFL, but make no mistake: He will be an ambassador for your program for decades to come.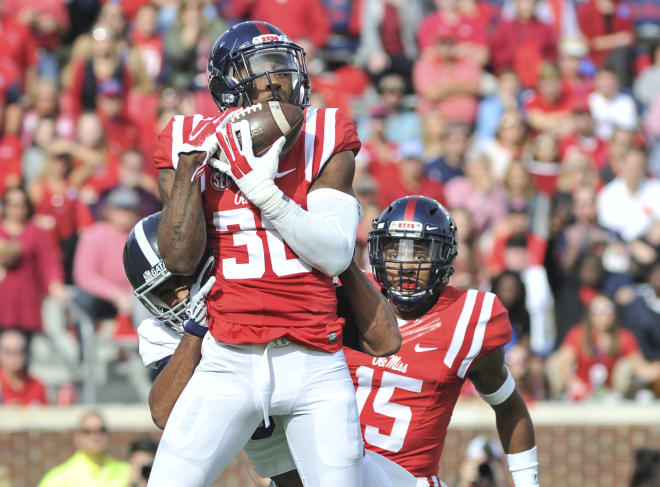 3. Zedrick Woods recorded another interception for Ole Miss on Saturday. The sophomore from Lake City, Fla., continues to emerge as one of the Rebels' more dependable defenders. He talked about Ole Miss' win over the Eagles and looked ahead to the remainder of the season following Saturday's victory.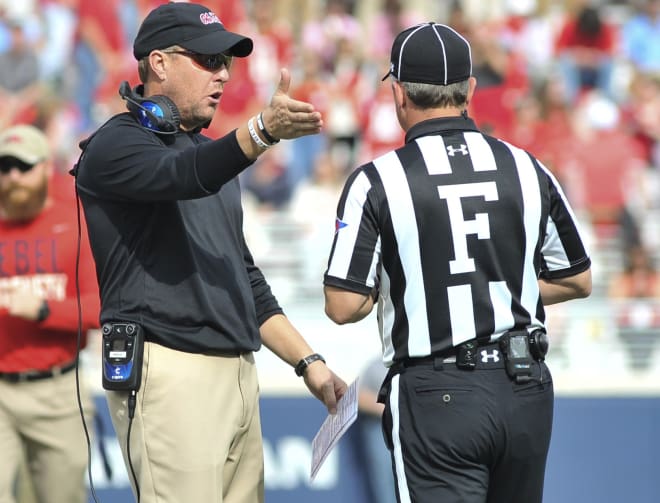 4. I spoke late last week to someone close to Ole Miss' side of the NCAA investigation into the Rebels' football program.
In short, there isn't a lot of news to report. The investigation is ongoing, though Ole Miss is optimistic the NCAA hasn't found a "smoking gun" in their probe, one that began almost anew after April's NFL draft.
There is no optimism about getting on the NCAA Committee on Infractions' December docket. Instead, there is hope Ole Miss will receive some sort of notice from the NCAA as early as January. What that will consist of _ an amended NOA, new allegations or a declaration that there's nothing to add to last January's NOA _ is simply not known at this point. There is a feeling of confidence around Ole Miss that the school developed a strong rapport with the COI during its hearings regarding its women's basketball and track and field programs and that rapport should prove beneficial when the football allegations go in front of that same committee.
There is also hope that there can be an expedited response process should Ole Miss need to respond to an amended NOA.
However, it's clear the case is headed into 2017, and the lack of at least a relatively specific timetable is a frustrating reality in Oxford.
5. Ranking the SEC is virtually impossible. No. 1 is a breeze; the rest is sorting a trainwreck.
1. Alabama -- The Tide has won 20 straight games. 20!
2. Auburn -- The Tigers can lose to the Tide and get to the Sugar Bowl.
3. Florida -- Like I said, this is impossible at this point.
4. LSU -- The Tigers gave Alabama a fight, but Les Miles had to be laughing.
5. Texas A&M -- Amazing what happens when you lose your quarterback and the league's best defensive player.
6. Arkansas -- Impressive win over Florida for Bret Bielema and the Hogs.
7. South Carolina -- I like Will Muschamp, so I'm giving the Gamecocks a big bump.
8. Tennessee -- I think the Vols have losses coming, but for now...
9. Georgia -- The Bulldogs got a huge win at Kentucky.
10. Kentucky -- Mark Stoops' program had a shot to take a big step but let UGA leave Lexington with a win.
11. Mississippi State -- Give the Bulldogs credit. They revived their season (sort of) with a huge win over Texas A&M.
12. Ole Miss -- A woeful defense combined with an injury to Chad Kelly is not a recipe for a strong finish for the Rebels.
13. Vanderbilt -- The Commodores' offensive struggles have cost them games, but there's a path to bowl eligibility.
14. Missouri -- There might not be a worse Power 5 program than the Tigers right now.
6. Here are my weekly bowl projections:
College Football Playoff at Chick-Fil-A Peach Bowl – Alabama
Allstate Sugar Bowl – Auburn
Buffalo Wild Wings Citrus Bowl – Florida
Outback Bowl – LSU
Franklin American Mortgage Music City Bowl – Tennessee
Taxslayer Bowl – Texas A&M
Autozone Liberty Bowl – Kentucky
Advocare V100 Texas Bowl – Arkansas
Belk Bowl – South Carolina
Birmingham Bowl – Georgia
Camping World Independence Bowl – Mississippi State
7. Here's my weekly top 25 ballot:
1. Alabama
2. Washington
3. Michigan
4. Clemson
5. Ohio State
6. Louisville
7. Wisconsin
8. Auburn
9. Oklahoma
10. Penn State
11. Texas A&M
12. Utah
13. West Virginia
14. Colorado
15. Western Michigan
16. Oklahoma State
17. North Carolina
18. Virginia Tech
19. LSU
20. Nebraska
21. Washington State
22. Florida State
23. Florida
24. Boise State
25. Southern Cal
8. Jeffrey Wright starts his new job in Memphis on the Geoff Calkins Show Monday morning. He will be missed by those of us at RebelGrove.com. Jeffrey joined us more than three years ago, largely because of his perseverance. He wanted to have a role with the site, knew we had a video deficiency and volunteered to help for free.
So we let him, and I'm so glad we did. He was in graduate school at the time, and slowly but surely, he became a big part of our site. Jeffrey was the impetus to growing the Oxford Exxon podcast to its current levels. The three of us gathered in the same place each morning, increased the technological value of the show and added a new voice to the product.
Over the past couple of years, Jeffrey's value as a writer began to emerge, especially when he dove into statistical-based pieces. The guy loves football, all football, and he has a rare ability to communicate that knowledge to the layman.
Jeffrey's love, however, is radio. It's always been what he wanted to do, and as a guy who has had the radio bug before, it's tough to shake. He'll do great in Memphis, where his NBA knowledge will be appreciated in a market that loves the Grizzlies. He has a breadth of knowledge of the NFL as well. Most importantly, from a radio standpoint, Jeffrey never met an opinion he didn't love. That makes for good radio, and he'll learn a ton from Calkins.
I'm excited for my friend, but I hate to see him go.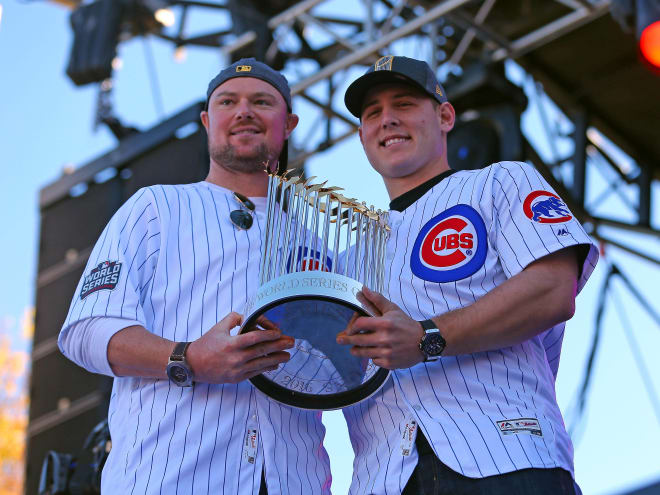 9. In case you missed it, the Chicago Cubs won the World Series Wednesday night, beating the Cleveland Indians in a classic, tortuous Game 7. The final out, a weak ground ball to Kris Bryant, brought on a moment every bit as cathartic and joyous as I always dreamed it would be. Actually, it surpassed my wildest expectation. My family, some in the living room and some in my office (I was too nervous at times to be around people), screamed and yelled and cheered for four-plus hours. I knew Carson would be fully engaged. My daughters, Campbell and Caroline, decked out in Cubs gear, were every bit as into it. When it ended, we screamed with joy and sprayed champagne on each other in the driveway. It was a night I'll never forget.
The days immediately after were even better. I heard from friends I haven't talked to since high school. A classmate talked about how she remembered how devastated I was after the 1984 NLCS loss to San Diego, how I came to school that Monday saying the Cubs would win in 1985. College friends I haven't talked to in 25 years emailed or reached out via social media.
It was a reminder for me about the power of sports, and I mean this sincerely: I hope all of you one day get to experience your team winning a championship. I now know how it feels, and it is incredible and joyous and absolutely wonderful.